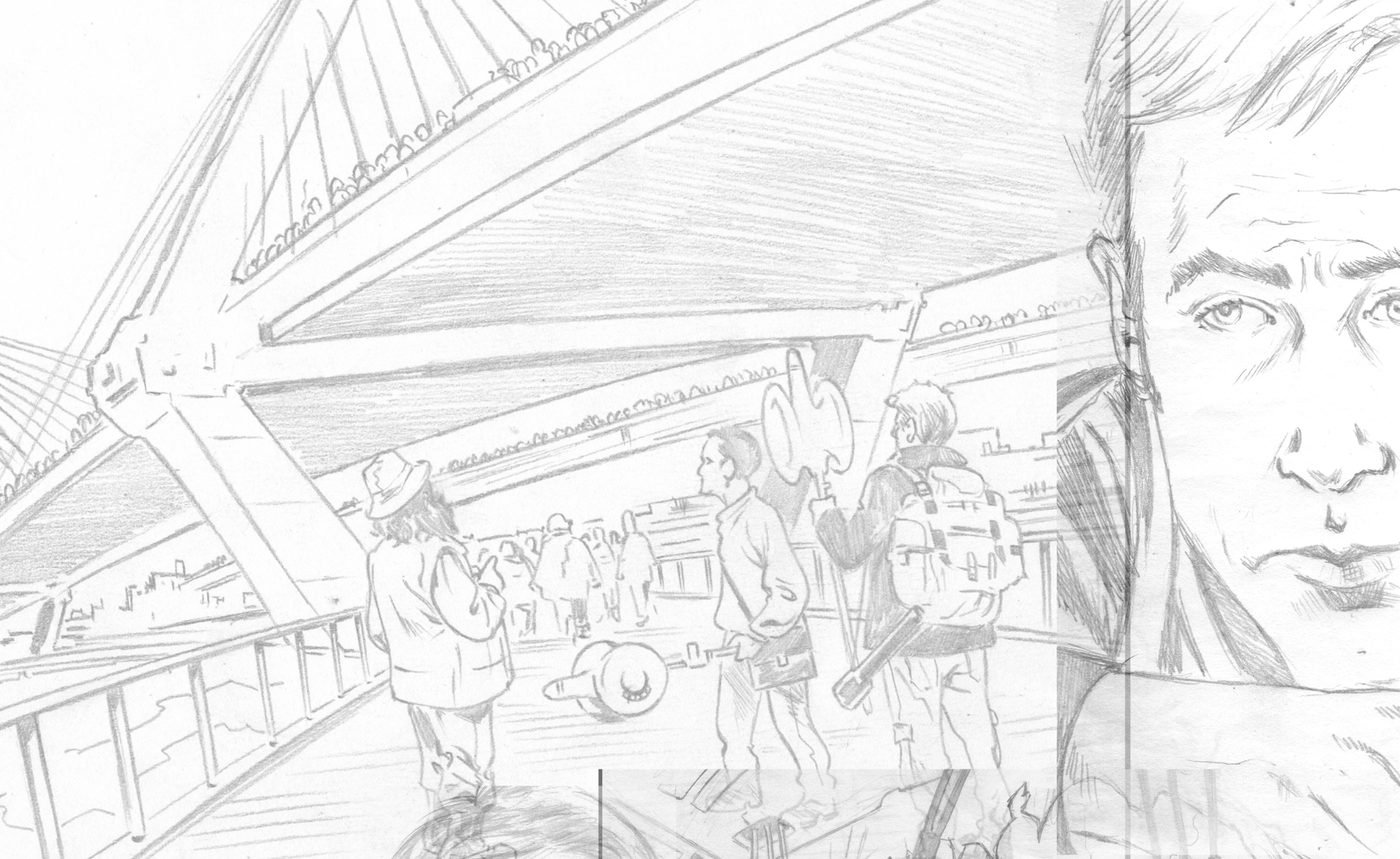 By the Time I Get to Dallas: With 80% of homo sapiens migrating to one spot on the globe, a failing medical student must save, or maybe destroy, humanity. 
Written by a practicing emergency physician from a point of view unique in comics, and drawn by seasoned comics artists, Dallas weaves themes from medicine, neuroscience, philosophy, politics and religion (not to mention martial arts and hot air ballooning) while staying fast paced with plenty of humor and a light touch. It is a medical coming-of-age story wrapped in an epic, apocalyptic adventure that is dark, funny, thrilling and unlike anything you've seen in a comic book before.
Books 1 and 2 are ready to ship and available in standard and limited edition wraparound  variant covers. Book 3 has been funded on Kickstarter and is being wrapped up now, and is available for preorder with a planned release of 3/1/22. Also in this shop you might find other nuggets of weird, such as The Adventures of Banana Man, by Ezra Bullitt Devonshire, age 13. And everything we've ever done is available in one Deluxe Download if that's how you roll!